Stillman School Apartments
Built in 1936 as the Florence Stillman School, this property was converted into apartments in 1983. Ranging in size from studios to small and large one bedrooms, the apartments have various features depending on the location within the building - private patios, loft areas, 16' ceilings. Features include custom oak kitchens with appliances, large windows with mini-blinds, laundry facilities, intercom, parking. A non-smoking property. No pets. Heat/Hot water included.
Vacancies
Apartment #8
Monthly Rent: $1,100.00 Available: 7/15/22
Learn More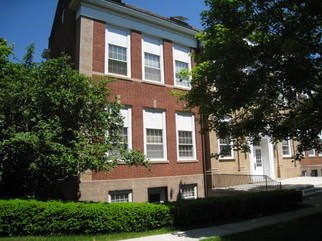 Apartment #28
Monthly Rent: $1,350.00 Available: 8/6/22
Learn More
Gallery
Location
62 Loveland Street, Middletown, CT 06457
If you're looking for apartments for rent in Middletown CT, we think that you'll enjoy this apartment space in Middletown!